As you may be aware, Consumer Energy is conducting meetings and community awareness outreach to gather information, ideas and opinions on their decision regarding the future of the AuSable River hydro plants. Their decision will determine whether they relicense and continue to operate the plants, sell/transfer the plants to a different owner to operate and maintain or remove the plants and return the river to its previous condition, before the hydros were installed in the early 1900's.
The QR code below will take you to a survey by PCS consultants who is gathering opinions for Consumers from the surrounding property owners that will be impacted by these decisions. Even if you are not on or adjacent to any hydro backwaters or the river itself, all residents will be impacted by any change in the way these hydros are operated, maintained or if they continue to exist at all. This survey is your chance to at least let your opinion be heard. Many of the questions are written from the view that you are a property owner on the backwater or river, answer them as a property owner/resident/tourist/water enthusiast/recreational user or just plain concerned citizen. All opinions are welcome and this is the survey to make it so.
So scan the QR code below and go to the survey site or if you can't scan the code the site address is:
https://psconsultants.az1.qualtrics.com/jfe/form/SV_1NdKFWLy964RYl8
If you have any questions please feel free to contact me at 989-984-7073
Fred Lewis – Plainfield Township Supervisor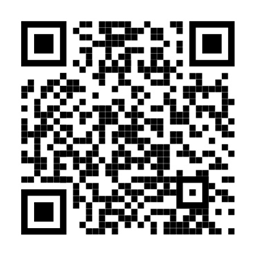 PS: Don't forget the community meetings on Tuesday or Wednesday at 6 PM at Eagle Point Plaza
(our offices) with Consumers to answer questions about this process and their decisions.