Plainfield Township Historical Commission
A glimpse into the past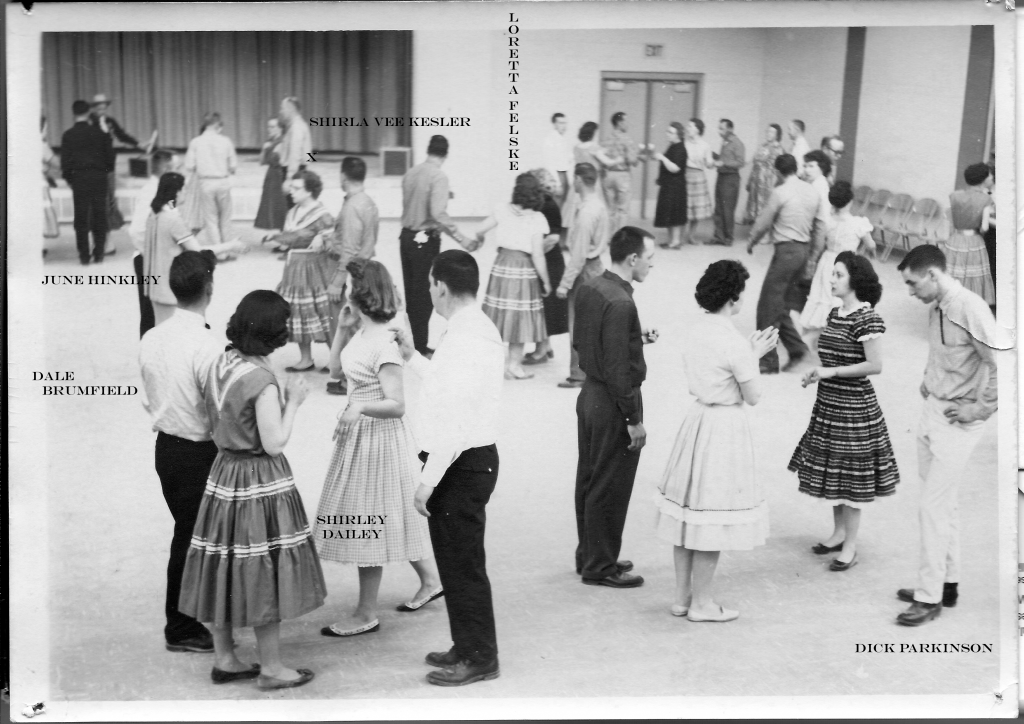 Square dancing in Hale goes back quite some time.  A collection of square dance photos was donated to the Plainfield Township Historical Commission in 2010.  Ten of the original dancers met in 2011 to help identify the people in the photos.  These photos were taken about 1960, after the new township hall was built.  One member of the original group said the dancing began in Love Hall as a fund raiser for the library.  Later the group moved to the township hall.
The history of square dancing can be documented back to England in the 16th century.  It is now strongly associated with the United States, because of the association with the American cowboy.  Nineteen states have designated it as their official state dance (Michigan is not one of the states.)
The square dance movements are based on the steps and figures used in traditional folk dances from many countries.  The American folk music revival in New York City in the 1950s came about due to the interest in square dancing from the 1940s.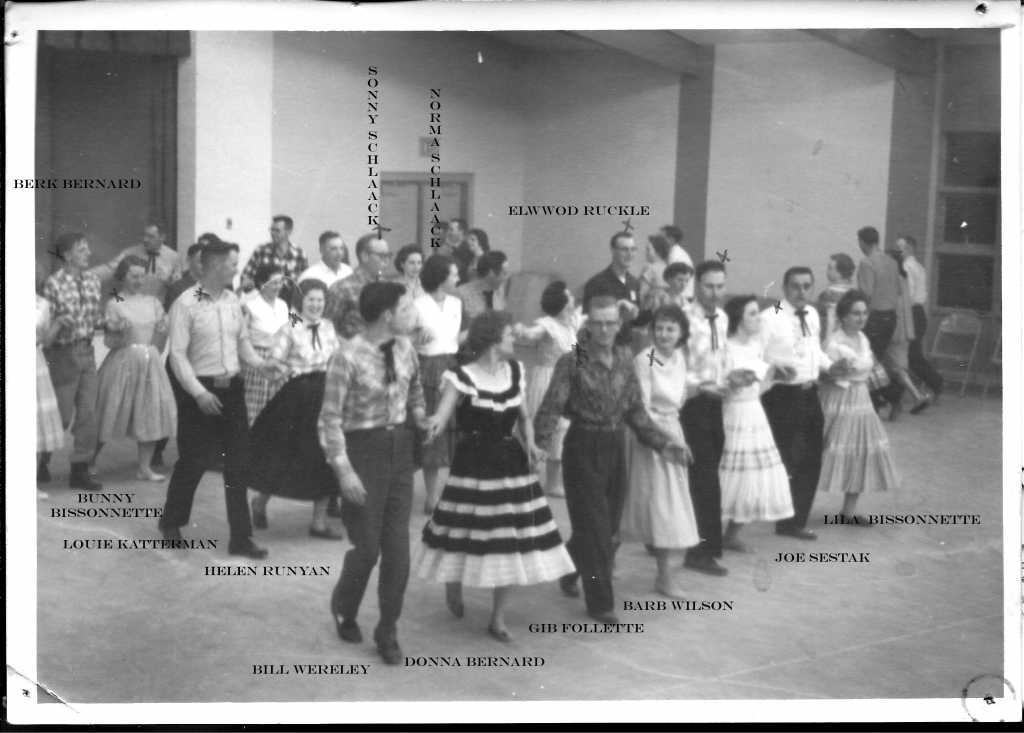 Did you know Henry Ford loved to square dance?  In 1923 Ford bought Wayside Inn because of its ballroom.  Benjamin Lovett began teaching classes of "old fashion" dances for Mr. Ford, something that lasted over 20 years.  They later moved the dancing to Lovett Hall, part of the Edison Institute.  Lovett and Ford believed square dancing taught social training, courtesy, good citizenship and rhythm.  They felt so strongly about square dancing being part of every school's physical education, in 1928 Boards of Education all over the United States endorsed their program.  Almost half the public schools in America began teaching square dancing and other old fashion dancing.  Did you have to square dance in school?
Visit the online virtual museum to view the entire square dance photo collection
Visit us on Facebook or email us at:
The PTHC office is located down the hall from the library in Hale.  Office hours are Tuesday from 10:00 a.m. until noon.  You can now reach us at 989-218-3200 on Tuesdays or leave a message.