Plainfield Township Historical Commission
A glimpse into the past
How did people get to the Kokosing Hotel?  Did they just drive up to the hotel?  What were the roads like in 1906?
<![if !vml]>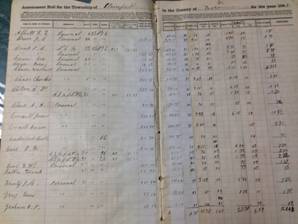 <![endif]>In order to get to the hotel from Toledo, where a lot of the people lived, they had to travel on the train.  The Christian Outing Grounds Association included details on which railroads to take when they created the prospectus concerning the resort. 
People heading to the resort could take the Pere Marquett, Michigan Central, or the Grand Trunk Railroads to Bay City where they connected with the Detroit and Mackinac Railroad.  From Emery Junction it was only sixteen miles to Long Lake.
<![if !vml]>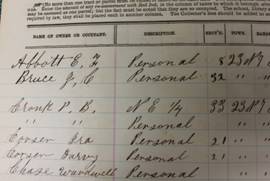 <![endif]>
The railroad cars were advertised as "Pullman palace drawing room sleeping cars; the day trains are solid, wide vestibule, with observation parlor cars, café cars, high back seat coaches, with double windows and six-wheeled trucks; the entire train being lighted with electricity, with Pintsch compressed gas auxiliary lights.  The day coaches in through trains are in charge of porters, who pay particular attention to ladies, children and elderly passengers.  The coaches are also provided with free lavatories with soap and towels.  The parlor cars from Detroit to Emery Junction are only fifty cents and twenty-five cents from Bay City to Emery Junction."
<![if !vml]>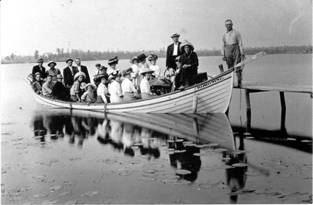 <![endif]>
Once people arrived at the train station, they would board a boat which took them across the lake to the hotel. 
It wasn't until 1924 that a road was constructed around the lake.
<![if !vml]>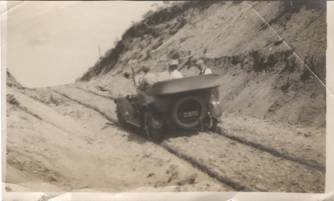 <![endif]>
Visit the online virtual museum: http://plainfieldtwpmi.com/museum.html 
Visit us on Facebook or email us at: historicalcommission@plainfieldtwp.mi.com
The PTHC office is located down the hall from the library in Hale.  Office hours are Tuesday from 10:00 a.m. until noon.  You can now reach us at 989-218-3200 on Tuesdays or leave a message.