Plainfield Township Historical Commission Collection
A glimpse into the past
<![if !vml]>

<![endif]>In 2018 Plainfield Township will celebrate its Sesquicentennial, 150 years, since the first official township meeting took place.  In looking back and tracing the development of the township, the history of the state and the county are also important.
Michigan became a state in 1837. 
A map from 1835 shows northern Michigan as one county, Michilimackinac. 
By 1857 Michilimackinac had been divided into the counties we are familiar with today and the name Iosco became official. Iosco County was originally named Kanotin, but was changed in 1843.  The 1850 Dollarhide census map shows Iosco still enumerated under Michilimackinac. No census records are found for Iosco County in 1850, but land records begin in 1840.
Each township in the state is divided into surveyed sections which are either north or south of the Base Line and Ranges may be either east or west of the Principal Meridian. Tawas Township was originally identified as Township 21 and 22 North, while Sable Township was Township 23 and 24 North.  Within each Township are Range numbers from 1-8. 
Once each township is established, then it is divided into 36 sections which are each one mile square.  These divisions became important when researching and identifying property. 
Slowly other townships were formed from the two original townships.  In 1866 Alabaster was the first township to be split off.  The following year, in October 1867, Plainfield became the second township to be detached.  Plainfield was detached from Sable Township.  Plainfield included Township 23N, Range 5, 6 and 7 East. 
When Wilber Township was formed in 1878, it took Section 23N, Range 7East from Plainfield and Range 8 from AuSable Township. For about 10 years the history of Plainfield included what is Wilber today.
<![if !vml]>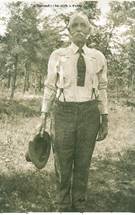 <![endif]> 
In 1905 Township 24N, Range 5 East was detached from Oscoda Township.  It was known as Thompson Township at that time.  It is where South Branch is today.  When Thompson became part of Plainfield Township, it formed the upper part of an L.  (Information was taken from page 42, written by Township Clerk, Elizabeth M. Putnam Timmer, in "The History of Iosco County, Michigan, 1981.")
Visit the online virtual museum: http://plainfieldtwpmi.com/museum.html 
Visit us on Facebook or email us at: historicalcommission@plainfieldtwp.mi.com  The PTHC office is located down the hall from the library in Hale.  Office hours are Tuesday from 10:00 a.m. until noon.  You can now reach us at 989-218-3200 on Tuesdays or leave a message.